Messages from Desk
MGNREGS is world's biggest economic stimuli:Chief Minister
Inaugurating the office of the State Rural Employment Society(SRES) at Dhankheti on Tuesday, Meghalaya Chief Minister Dr. Mukul Sangma said that the Mahatma Gandhi National Rural Employment Guarantee Scheme (MGNREGS) has been one of the world's biggest stimulus at a time when other countries were trying to figure out economic stimulus formula for countering economic slowdown.
Dr. Sangma said that the MGNREGS -which is a flagship programme of the Central Government has brought huge investment and provided 100 days employment to the four lakh job card holders under this scheme.
He expressed happiness over the government's ability to stop economic exploitation of the farmers who had been engaged as daily wage labourers by the rich by paying them minimum daily wage but under the MGNREGS these labourers are getting uniform payment and are spared from economic exploitation.
However Dr. Sangma lamented that there are certain glitches that need to be ironed out during the implementation of the MGNREGS and he mentioned that paying the job card holders on time has been a major challenges before the government. He said, "If I tell the villagers that the MGNREGS is the best programme in the country, they will immediately disagree if they do not get payment on time".
Dr. Sangma informed that the newly formed SRES will try to alleviate this problem and ensure timely payment to the job card holders of the MGNREGS. He was confident that this model that the Meghalaya government had conceptualised for disbursment of the fund to the workers would be better as the fund are being rotated through the village councils of panchayats which are elected bodies and hence susceptible to politics. The CM was confident that the model adpated by Meghalaya in implementation of the MGNREGS will be the best model in the country.
SRES will iron out flow of funds to the different districts: Chief Secretary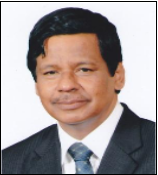 Meghalaya Chief Secretary WMS Pariat said that the MGNREGS that has passed four years in its implementation in the State, its impact in Meghalaya can be gauged by the fact that it has provided jobs to about four lakh workers. He however said that there are areas that can be improved, especially with regards to the flow of funds from the Central government. He said, "Flow of fund to the different districts has been cubersome and the SRES will iron out this problem".
Rs. 500 Crore Target Set By The C&RD For Weaker Section of The Society: Principal Secretary

C & RD Commissioner and Principal Secretary Shri K N Kumar, under whose leadership the SRES was formed, said that the new body will make the implementation of the MGNREGS more effective and efficient. He said that the present fund allocation for the MGNREGS was Rs. 300 crore but he said the target set by the C&RD department is Rs. 500 crore which will go directly to the economically weaker section of the society.